85 years and one day after the signing of the armistice to end the Great War, on the 12th of November 2003, a treaty to end the war, punish those who began it and reconstruct war-shaken Europe has been signed in Versailles, France. The United States, Great Britain, Serbia, Poland, Italy and the host, France, were given equal say to achieve their nationís needs in a democratic forum.
Attitudes among the nationís leaders were varied, and their aims often clashing, some nations achieving much more than others, obviously as a result of much back-room dealing.
But it would appear that through skillful negotiations, selective support and direct aims, France, the host of the event, as well as Serbia left the Treaty table as the most successful participants.
Welcome to the student website on the Versailles Project 2003, created by the Media Team.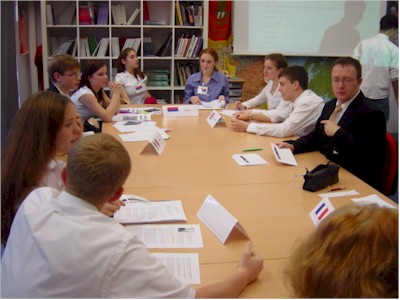 The negotiations table