Year 8
Archaeology Fieldtrip
Lascaux and Abri Pataud
June 2004
Year 9
Tour de France
Project
Year 7 hypertext glossaries for the European Medieval Pilgrimage Project.

Test your knowledge with the Year 8 archaeology quizzes
May 2004
Student reflections on Oradour-sur-Glane

Year 7 sketches of St Sernin's medieval reliquaries
May 2004
When was England closest to revolution?
Year 9 History
May 2004

Year 7 History Trip to St Sernin, April 2004
Earthday
Thursday 22nd
April 2004

Year 12 Ecological Footprints
Year 9 French Revolution Websites
April 2004
Bamber Gascoigne does 'University Challenge' in the History Room!
Year 7
Earthquakes and Volcanoes Websites
April 2004
Who was to blame for the start of the Cold War?
Year 11 debate

Spanish Civil War
Y12 History
International Culture Week
March 22-26
23 March Spring Day in Europe
an online bilingual debate for International Culture Week
IST Aviation Project
March 2004
Y7 Albi Project Trip
March 2004

Have you started your IGCSE
History and Geography revision yet?

Year 8 visit to CitÚ de l'Espace,
January 2004
Metlink 2004
January 26th - February 7th
The Media Team's audio-visual record of the Versailles conference now live.
Year 9 in International Online History Project
December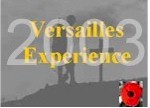 The Versailles Peace Conference Roleplay November 12
Year 11 as the British Cabinet in 1935: Can they solve the Abyssinian crisis?
Stephen Walker in award winning mad medieval market trader performance!
Mr Jones-Nerzic leads seminar on teaching IGCSE history with a hypertext curriculum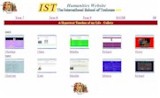 Year 7 Hypertext 'Timeline of my Life'
October 2003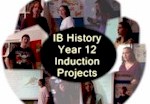 Y12 History complete their induction programme
Did you participate? Give your feedback here October 2003